How to change your Map on Private Servers
1. Go to "My Servers" and Rent a Server

2. Go back to Menu and again to "My Servers"

3. You must Click now a Window " see screenshot "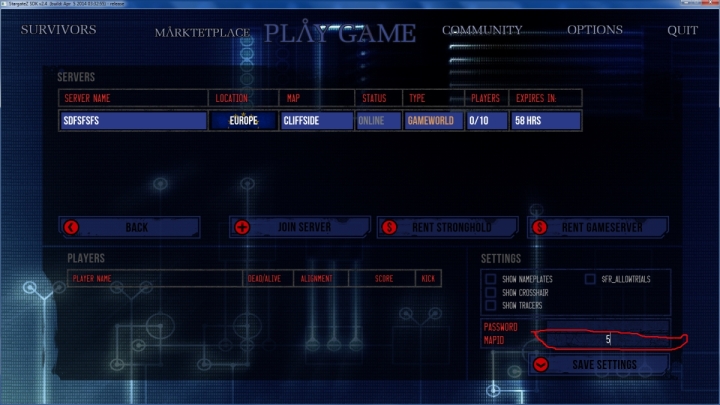 4. You must write now in the Window a Map ID
5.
MAP ID´s
2 ColoradoV2
3 Cliffside
4 Caliwood
5 San Pavel SA
6 Minecraft
7 Sanctuary
13 ColoradoV1
14 Outlands
22 Dust 2
24 Spring Valley
27 Cobbletrain